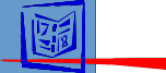 We understand the demands of working parents.

The After-School Program is provided for elementary
students through 4th Grade. Our program benefits both parents and children by providing a variety of activities along with homework supervision, a healthy afternoon snack, arts & crafts, and freeplay time to help kids unwind after their school day!

For students attending Greenfield Elementary School, our staff will pick-up students at the end of the school day and escort them to the Formative Years school.



HOME



(For students attending other elementary schools, parents will need to make their own arrangements with the school to have their children dropped off at Formative Years for after-school care.)

HOME

PARENT PARTICIPATION

CONTACT INFO
WHO WE ARE