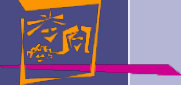 "My child has thrived and blossomed at Formative Years due to the caring and nurturing staff, the stimulating educational activities and the overall individualized attention he received. Formative Years earns an A++ !"
"I would highly recommend Formative Years to all parents. The staff is wonderful, the program is well designed with the right balance of playing and learning. We especially like the fact that the group is comprised of children of different ages which reflects the natural play environment."
"You can't find a more warm, loving, organized and attentive teaching staff in this city! The activities and curriculum are fun and enriching. Both of our kids have loved it there!"
~ Lisa Riley - 2009
~ Gordana-Dana Grozdanic - 2009
~ Sonya Terjanian - 2009

CURRICULUM

HOME
WHO WE ARE



"Formative Years offers a nurturing atmosphere with lots of variety in the daily program while communicating clear rules and guidance to children, so that they can thrive."
~ Eva Jud - 2009

CONTACT INFO